_________________________________________________________________

2006
-----------------------------------------------------------------------------------------------------
South West Conference 2006 at Newquay, Cornwall

'Glorify My Name'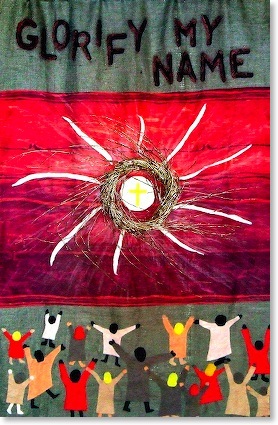 The South West Conference, an event that moves around the Plymouth Diocese, was this year held during the first weekend in November at the Sandy Lodge Hotel, Newquay, Cornwall.

The glory of God was evident in the wonderful bright sunny weather that prevailed over the weekend and in the amazing coastal scenery and glorious beaches situated close to the venue.

As the title of conference might suggest the focus was on giving glory to God through extended prayer and praise, recognition of God working in individual lives and empowering participants in the use of the charisms through teaching, workshops, and 'hands on' experience. Not only was this a time of refreshing people but one of equipping them in their personal lives and for service in parishes and prayer groups. Throughout the weekend the Blessed Sacrament was reserved in a specially prepared chapel/prayer room and periods of exposition and times for quiet prayer were well attended.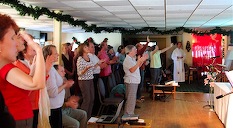 The principal speakers were David Wells and Ros Powell, a wonderful combination. David, with his great gifting of wit and wisdom illustrated how God is present in the wonders and events that we encounter in our daily lives. Ros, who held early morning 'Fresh Manna' prayer meetings, taught and encouraged participants to give Glory to God through the use of the charismatic gifts that all had been given and led a powerful time of ministry that blessed many people.

One lady who claimed that 'her grief was killing her' following the death of her husband received a wonderful healing as a result of ministry during which she was encouraged to entrust her husband to the Lord and gave a emotional testimony of the transformation that had taken place as her overwhelming grief had been turned to joy.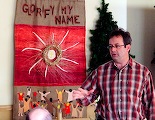 Workshops included 'Prayer on the Beach', an act of witness, very popular in the wonderful weather and surroundings, 'Discerning our Vocation' run by the Diocesan Vocations Team which included a priest, married couple and a single person, 'Discovering our own Magnificat' which encouraged participants to recognise and respond to the 'great things' God had done in their lives and 'Interpreting Scripture through Art' based upon the current Mass readings, with the artistic creations forming part of the offertory procession during Sunday Mass.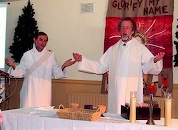 Many participants welcomed the opportunity to socialise during mealtimes and at the conclusion of the evening programme. Testimony to the blessings received and appreciation of the conference is perhaps illustrated by the fact that many of those present instantly booked for the 2007 conference in Sidmouth, Devon.